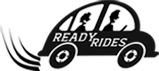 Ready Rides
Volunteer-driven non-emergency medical transportation
Service Description:
Schedule
Service Days
Monday - Sunday
 
Service Hours
7 AM - 6 PM
Eligible Riders
Individuals with Disabilities
Older Adults
WheelChair Accessible
Yes
Advanced Notice
1 Week Before
Apply for this service using the TripLink Common Application
Contact Info:
Address
PO Box 272
Northwood
,
NH
03261
United States
Additional Information
Ready Rides is a 501(c)3 non-profit organization that is a community-based effort to help seniors (55+) and individuals with disabilities get to medical related appointments and other essential services.  Ready Rides serves residents of Barrington, Durham, Lee, Madbury, Newfields, Newmarket, Northwood, Nottingham, and Strafford. 
Once an individual is registered with Ready Rides, trip requests are made by calling TripLink at 603-834-6010.  TripLink is the region's centralized transportation call center.