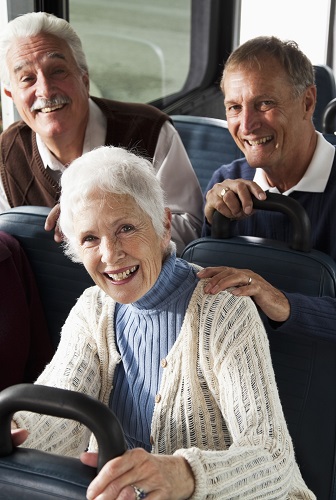 ACT offers curb-to-curb non-emergency medical transportation called Community Rides. Community Rides is open to older adults (60+) or individuals with a qualifying disability who live within ACT's 38-town service area. Trips are provided only to destinations within the 38-town service area as well. Community Rides is meant to serve as a "provider of last resort" for people who aren't eligible for other services such as COAST ADA Paratransit, Portsmouth Senior Transportation, or Rockingham Nutrition & Meals on Wheels Senior Shuttle.
Community Rides is performed by a coordinated network of transportation providers. Trips are performed by COAST, Community Action Partnership of Strafford County, and Rockingham Nutrition & Meals on Wheels, under contract with ACT. Ride requests are placed with TripLink, and TripLink assigns the trips to whichever provider can best fit those trips in their schedule.
Riders are eligible for up 10 one-way trips each month. However, Community Rides has a very limited budget, and riders may not be able to receive all 10 trips if a lot of other clients have requested rides, too. Rides can be requested no more than two weeks in advance and must be requested by 5 PM the business day before the trip.
Beginning on November 29, 2021 ACT will be requesting a $3 per trip suggested donation.
For more information, please call TripLink at 603-834-6010.  You can sign up using the TripLink Common Application.
If you would like to support Community Rides and its clients, please visit our Donate page.