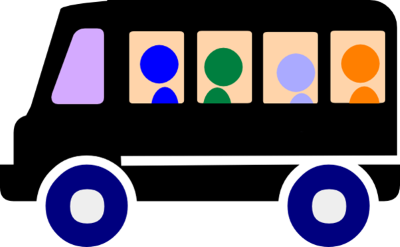 Community Rides
Curb-to-curb non-emergency medical transportation within the ACT service area
Service Description:
Schedule
Service Days
Monday-Friday
Eligible Riders
Individuals with Disabilities
Older Adults
WheelChair Accessible
Yes
Advanced Notice
Day Before
Apply for this service using the TripLink Common Application
Contact Info:
Address
42 Sumner Drive
Dover
,
NH
03820
United States
Additional Information
ACT works with a coordinated network of transportation providers to serve as the "provider of last resort" for curb-to-curb non-emergency medical transportation within the ACT region. You are encouraged to contact other services that you might be eligible for, before requesting a ride through our Community Rides program. Rides are provided at no charge, but riders are limited to 10 one-way trips per month. There is no guarantee that your request will be fulfilled.
Because funding is limited and trips are not guaranteed, we encourage you to research multiple transportation options to meet your needs.
Ride requests are made by contacting TripLink at 603-834-6010 or TripLink@CommunityRides.org. Rides must be requested by 5 PM the business day before the ride date. Your ride request is reviewed by TripLink staff and assigned to the most appropriate provider. Riders will be notified within 2 days of their trip if their request has been selected.
TripLink is the region's centralized transportation call center.